Dependable Car Repair Services in Watertown, NY
Sometimes we believe our vehicle will last forever. It will if you take care of it. That is why we recommend you follow your Manufacture's "Scheduled Maintenance Service" to avoid costly breakdowns which always happen at the worst possible time. With over 30 years of experience, when it comes to your car, van, truck or SUV, we know what it will take to keep your vehicle running and isn't that what you want. Our professional ASE-certified technicians have been trained to diagnose and repair your vehicle if something does go wrong and we back it up with a 12-month 12,000-mile warranty. In addition, we are also a New York State Inspection station. Make an Appointment Today.
New York State Inspection
2- & 4-Wheel Alignments
A/C & Heating Systems
Auto Glass Chip/Replaced
Complete Battery Service
Complete Brake Service
Cooling System Service
Detailing
Drive Belts and Hoses
Engine & Cabin Air Filters
Exhaust System Repair
Fuel Injectors & Filters
Full Service Oil Change
Full Service Tune-Up
Struts Shocks Steering & Suspension Repair
Tires & Rotation & Balance
Transmission Service
Some of The Warning Signs
Have you ever experienced your brakes pulsate or squeal? Get your brakes checked immediately. Putting it off could cost you up to 3 times more than a simple brake inspection. A loud exhaust is not only annoying but can also lower your fuel efficiency. We can determine the cause and repair it immediately. Does your vehicle pull to one side or the other? This could mean your vehicle may be out of alignment. Come in for our "Free Alignment Check" and make sure your vehicle goes down the road straight saving you money on fuel and your tires too. Make an Appointment Today.
Contact us to schedule a quote if your car or truck needs repair work. We proudly serve customers throughout Watertown, NY, and the surrounding areas.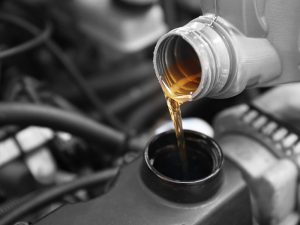 READ BELOW WHAT OUR
CUSTOMERS ARE SAYING!
Major Services:
Timing Belt/Chain Service
Engine/Trans. Replacement
Head Gasket Replacement
Catalytic Converter Replaced
Standard Maintenance Services:
30/60/90/120K Factory Scheduled Maintenance
Brake & Antilock Braking System (ABS) Repair
Chassis & Suspension Repair
Check Engine Light Diagnostic & Repair
Computer Diagnostics